PPF – Paint Protection Film
PPF - Paint Protective Film
Drive like a new car everyday with our 

Signature PPF
Our PPF is a premium top-coated aliphatic Polyurethane (TPU) or soft PVC (TPH) film with a clear, stable pressure sensitive adhesive system, designed to provide the best overall properties to protect the paint or other smooth surface from stone, stain, abrasion or impact.
Protecting your original paint is the single most effective way to safeguard your investment.
Keep your car looking newer longer with one of the highest quality, most durable paint protection films in the industry.
Our Protection Film is fully engineered to work as ann invisible layer of shield over your car's finish.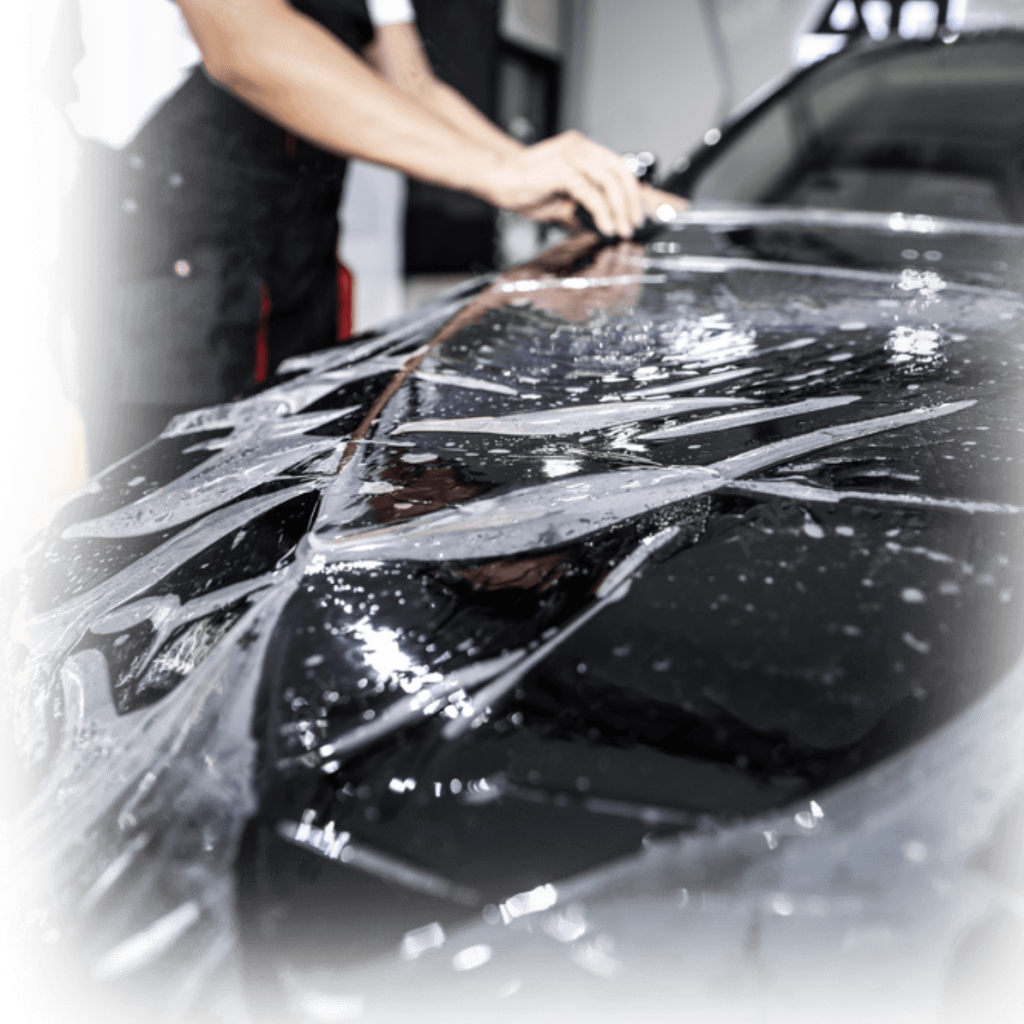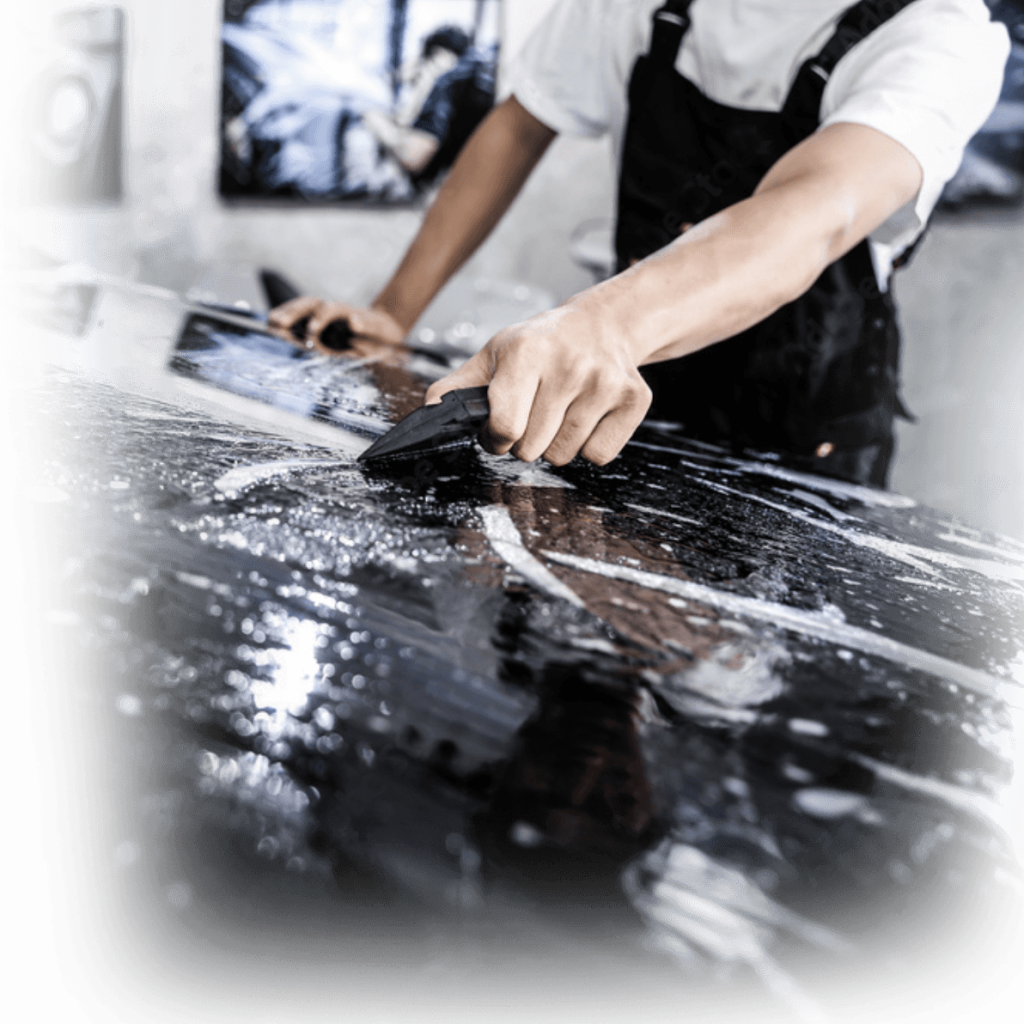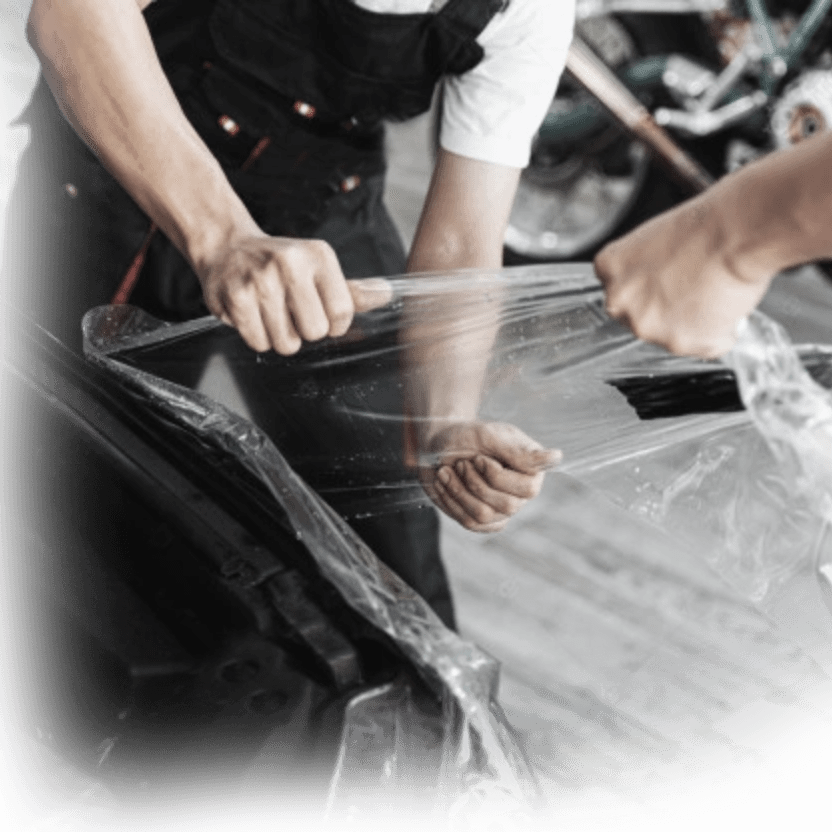 Characteristics

at a glance
Special paint protection films to protect the painted surfaces of vehicles of all kinds
German automotive window film developer
Extremely scratch resistant surface coating to protect against paint scratches, stone chips and to preserve the value of the vehicles
High- performance / glossy / transparent – crystal clear
Subsequent installation possible even on complex shapes  (good handling behaviour on edges and welds, bumpers and handholds)
Also suitable for motorcycles, caravans, airplanes, boats and trucks
Up to 1.50 m width for seamless processing
Product

Construction
PET protection film – 51 microns
Self healing coating – 20 microns
Thermoplastic Polyurethane film – 152 microns
Removable PS adhesive – 30 microns
Matte silicone release liner – 70 microns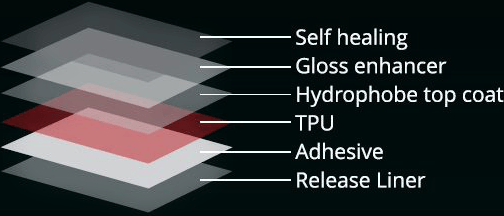 Why choose our

PPF
Our PPF developed and produced from the best TPU material available in the markets, incorporated a topcoat that not only has excellent self-healing application but it also has a high gloss and clear finish.
We used acrylic adhesive with enhanced technology that it won't leave any residue or damage to the car paints upon removing existing PPF.
Our PPF has high temperature and UV resistance, therefore it can protect the paint surface from any heat, hot and high exposure and to preserve your original paint from getting oxidation.
PPF with anti-corrosion properties that acts as a barrier to inhibit contact between chemical compound or corrosive material that can put harm to the car paint, such as tree sap, acid rain and etc.
We hold the highest quality standards in our production process from design to unparalleled level of installation.
We are proud in making sure your car is well protected with a complete paint protection system.
Professional Assistant. Our trained and certified installers ensure that the application of the paint protection film on your vehicle is second to none.